Your Go-To Facebook Advertising Agency In Perth

Don't leave your brand awareness up to chance. Take control of the narrative, reach new audiences, increase your lead generation, and get real returns on your ad spend with Jester Digital's Facebook advertising services.
Our Services
Do you need Facebook ads management? Here's what Jester Digital can do for you:

Campaign Management & Optimisation
Jester Digital is hands-on with your Facebook ads from the first day of your campaign to the last… and beyond.

Pixel Setup
The Facebook pixel lets you track your clicks and conversions, understand your audience, and retarget your most qualified leads.

Ad Copy Creation
Cheeky and quirky? Professional and polite? No matter your brand, we'll help you craft copy that sells.
LET'S DO THIS
If you're looking to really boost your sales, then you're in the right place. We're your frontline for everything digital – let's breathe new life into your business!
The Leading Facebook Advertising Freelancer In Perth
Why You Should Use A Facebook Advertising Freelancer In Perth
Digital marketers are a shifty bunch – not only are their endless amounts to choose from, but they're about as reliable as an ashtray on a motorbike! Here's why you should choose Jester Digital:
Personal Touch: Most digital marketing agencies have large teams of people with countless clients. We only work with a handful of people at any one time. This means that you get our full attention and our best work!
Passion & Dedication: This isn't just how we make a living. Every member of our team lives and breathes Facebook Advertising, we're completely up-to-date on the latest developments and we're a prominent voice in the community.
Total Transparency: Have a question? Ask! We look at our clients as collaborators, so we never leave you in the dark. We go over each and every process, so you know exactly what we're going to change, and why.
Affordability: We offer premium service at an extremely fair price – you simply won't find a better deal in Perth!
No Contracts: While we are more than confident in increasing your clickthrough and conversion rates, you're not going to be trapped by any lock-in contracts. We make sure to give you the freedom to come and go on your own terms.
Full Social Media Marketing Package: We have the best of both worlds – we're a small agency that delivers big agency results! You'll get everything you need in one place; from keyword research to copywriting to A/B testing and optimisation.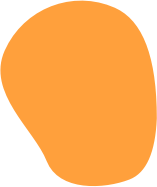 When it comes to developing new strategies and solving new problems, we're practically unbeatable.
Jester Digital is the leading agency for SEO, social media marketing, and web design in Perth, Western Australia. We pride ourselves on providing a full suite of online marketing services just like a big digital agency – but with a more personal touch.
Tell us what you need, and we'll tell you how we can help.
Let's Start Something new

Say Hello!
Tell us what you need, and we'll tell you how we can help.
.
Address
Morley , Perth 6062, Western Australia
Tel: +61 0401 806 721
Open Hours
Monday - Friday: 10am – 5pm
Weekends: 10am – 9pm
Holidays: Closed